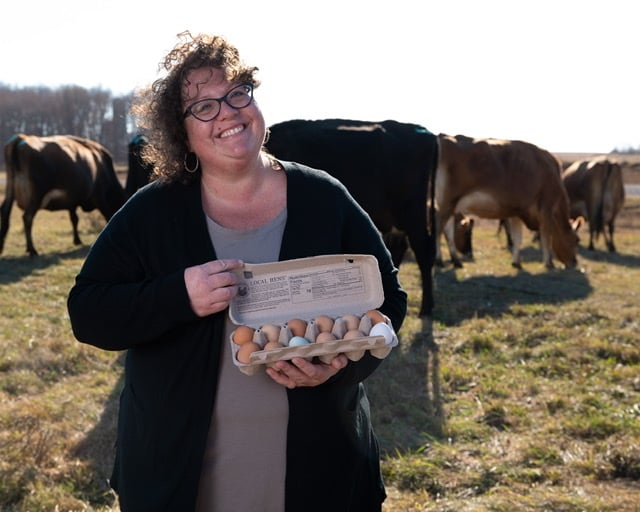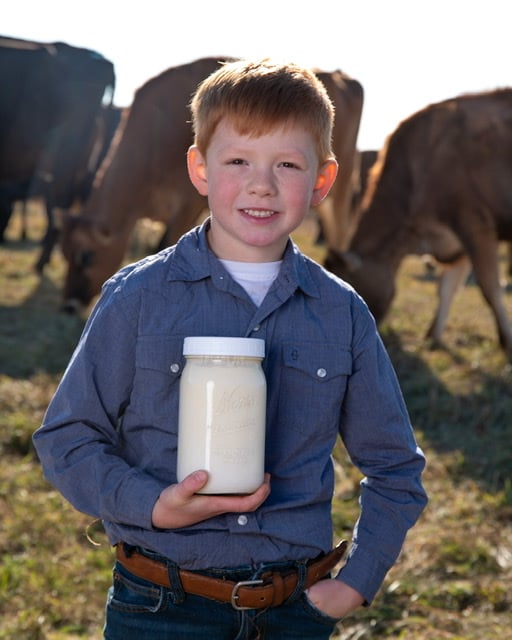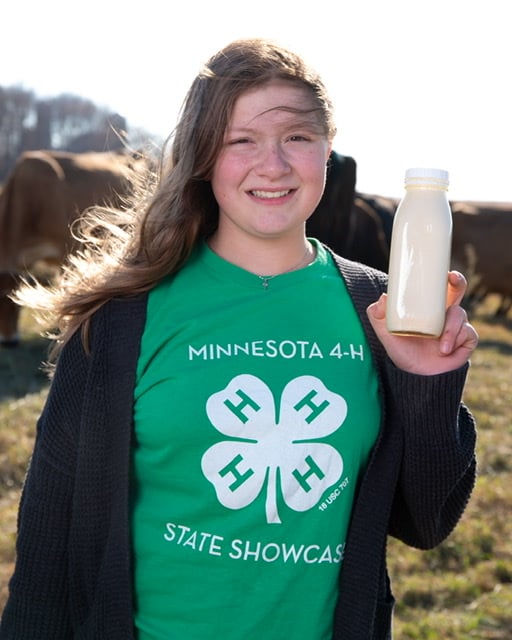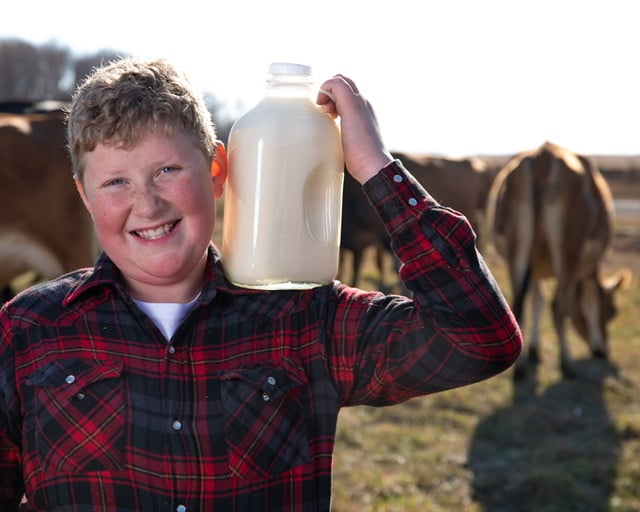 Farm Pickup
Our farm operates as a Herdshare - for the dairy and eggs. Anyone can buy meat, kombucha, baked goods, canned items, or elderberry syrup (if available).
What is a Herdshare? Similar to joining a CSA, you purchase a share in our farm's herd of cows and pay us for boarding and labor. You receive what the herd produces (milk, yogurt, and cream) as part owner. You can buy a large number of shares, or a small number of shares. There is no minimum. To join, you pay a one-time membership fee, sign a contract, and set your pickup day (weekly or biweekly) with Amy. You'll also need to pay a deposit on the set of glass bottles you will be using. Glass bottles can be returned to receive your deposit back if you decide to quit the membership.
If you want to try the milk before joining (which we recommend doing), then you have to come to the farm and bring your own container. You are allowed to do this ONE time, and have 3 days to decide if you want to join or not.
Your first pickup at the farm will be by appointment, and we will meet you to answer questions. Text Amy to set up a time. Our availability varies depending on the day of the week, and the time of the year. The following pickups (after the first one) will be self serve, and can be anytime between 10 am and 8 pm.
Monday and Tuesday pickups are from 10 am Monday to 8 pm Tuesday.

Wednesday and Thursday pickups are from 10 am Wednesday to 8 pm Thursday.

Saturday and Sunday pickups are from 10 am Saturday to 8 pm Sunday.

We are a homeschooling family and a working farm, so PLEASE respect your appointment and show up on time.
We will NOT reschedule no-shows.
Dropsite Delivery
We deliver orders to our current Herdshare members only. This is a biweekly commitment. If you go to Delivery Options, and click on the dropsite you are interested in, you will be able to see the schedule and whether or not that dropsite has openings.
Product Availability
Our Herdshare has openings for on-farm pickup only. Please text Amy to arrange to join or to try the milk. We have a waiting list for dropsite pickup. Please text Amy if you would like to join it.
We Appreciate Your Business
We work hard to provide healthy, healing, nutrient dense foods for you and your family. Your order with us supports a small family farm that is focused on healing the land, animals, and people. Thank you!!