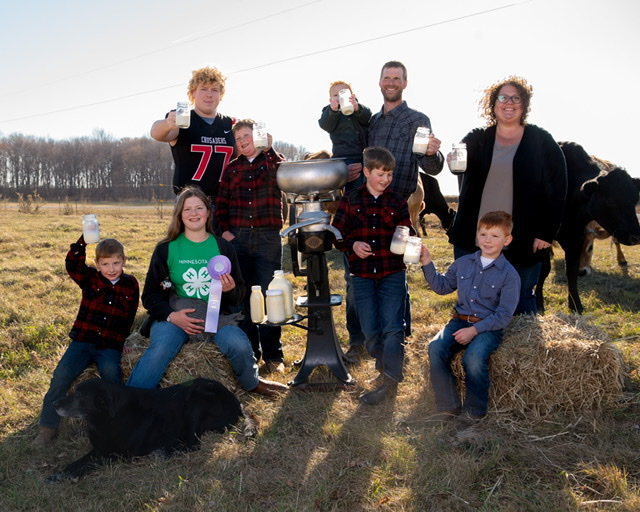 Several years ago, I was struggling with stomach issues, autoimmune disease, sick children, and a husband who just in general did not feel good. I came across the topic of "Real Food," and it has changed our family's life.
We can provide you with high-quality, real food ingredients that you can turn into nutrient dense, healing meals.
When we began eating Real Food, we had a hard time finding milk, meat and eggs.

We had both grown up on farms and could hear the land calling us back.
We wanted to help other families leave behind the often toxic-laden, nutrient depleted, factory farmed food. I was once completely overwhelmed at how to prepare all of our meals without Totino's, Tyson, a microwave, and the good old Mickey D's drive through.
If I can learn, so can you.
We would be honored to help you put simple, nutrient-dense meals on the table, using local meat, eggs, and raw dairy.
We are not certified organic, but use organic practices and transitional organic feed. Our ruminant animals eat 95-100% grass, depending on their age and the time of year. They need a few extra carbs in the winter when it gets below zero (it's a lot of work just to stay warm in that kind of weather!) and most of all, we want them to be HEALTHY. Our poultry (who are omnivores) range for what they can find, and have feed available all the time to supplement what they can't pick up on their own.
Ready to order? Place your order online or text Amy at 507-621-1356.